Are you ready to build lasting love?
Learn effective strategies to deal with conflict and deepen your connection.
At some point, most couples will get to a place where things aren't working very well. The love and appreciation for each other is fading, frustration is taking over, and you're not sure what to do about it. You're starting to feel more like roommates than lovers, and neither of you want a lifetime of that.
It's often a slow burn to get here, but once it happens you know things need to get handled, and fast.
Build Lasting Love Relationship Coaching Program.
This comprehensive and unique coaching program eliminates confusion and guesswork. It provides a solid structure to help you repair your relationship and fortify it for the future. Built using the Sound Relationship House model (founded by Dr. John Gottman of the Gottman Institute) this program is a cut above traditional couples therapy.
---
3 – 6 Weeks
This unique intake process eliminates all the questions and confusion, and fundamentally outlines the specific issues you are facing as a couple.
Then you receive a detailed treatment plan with framework to help you repair and improve your relationship.
4 – 6 Months
Through a series of guided conversations and using tools and resources developed by the Gottman Institute, you learn how to remedy the current problems in your relationship.
Then you'll practice how to avoid creating similar situations moving forward.
6 – 12 Months
Ongoing check-ins and 'emergency interventions' will help protect and maintain the solid foundation you have worked so hard to create.
This phase ensures you can focus your energy on actually enjoying spending time together well into the future.
---
PHASE I – The Relationship Check-Up – Effectively evaluate the current health of your relationship and outline a plan to remedy/repair any problem areas. This phase can be completed in as few as 3 weeks, up to a maximum of 6, depending on scheduling and availability.
PHASE II – Improve With Practice – Put the Treatment Plan into action and you really start to see – and feel – results. The typical frequency of sessions required to effectively support this phase is 3 per month.
PHASE III – Live Into Your Future – is available to couples that have successfully completed Phase I & II. The average frequency of sessions is once, approximately every six weeks for a period of 6 – 12 months.
Investment for the program will vary depending on the duration of your program and the frequency of sessions throughout. Budgets range from $4K to $10K depending, and payment options are available.
---
---
Phase I – The Relationship Check-Up provides a full understanding of what's going on in your relationship, and what it will take to fix it.
Get a clear picture of what you're dealing with and a Treatment Plan for how to move forward is created using the Gottman Relationship Check-up process. This specially designed process ensures you're no longer just taking a shot in the dark, hoping you'll find a solution.
Couple's Interview. A series of in-depth questions to explore the history of your relationship and how you relate to each other.
Online Assessment. A comprehensive questionnaire that provides specific detail of your relationship – including: friendship, intimacy, trust, conflict, and individual areas of concern
Individual Interviews: An opportunity to ensure your individual perspectives and primary areas of concern are clear.
The Treatment Plan. A thorough and customized Treatment Plan outlining the specifics of your relationship. This includes straightforward detail about the problem areas as well a the opportunities we can build on. Plus, it identifies specific tools and resources for the next phase of the program and a clear course of action to move your relationship forward on the right foot.
---
Phase II – Improve With Practice is a safe environment to help you repair your relationship and learn the tools required to keep it healthy and satisfying long-term.
Using the research based and scientifically proven tools, resources, and strategies created by the Gottman Institute, you will develop new skills for communicating, managing conflict, connecting, and supporting each other.
Coaching Sessions. We work together to repair the root issues in your relationship and help you in learn more effective techniques for supporting and connecting with each other.
Tool & Resources. Gottman Institute tools and resources will help you start building a better relationship. Some of the key topics include:

Managing conflict
Overcoming negativity
Repairing trust after a fight
How to compromise effectively
Having constructive conversations
Listening and communication

Homework. Helps you build momentum and confidence in your ability to improve the health of your relationship between sessions. Homework is critical to the effectiveness of the entire program.
Between Session Support. Be confident knowing that, if a topic goes off track, you won't be left alone until the next session. Text and email communication is available between sessions for added support.
---
Phase III – Live Into Your Future is your secret weapon to fortifying your relationship for life.
Continue to build on your success from the first part of the program. As well, you'll learn the secrets to truly make your relationship happy and fulfilling for the long run.
Coaching Sessions. Continue your learning at a more relaxed pace. Integrate and build on the foundation you've created so far with continued practice. Plus have the added confidence of 'intervention' sessions if things get off track.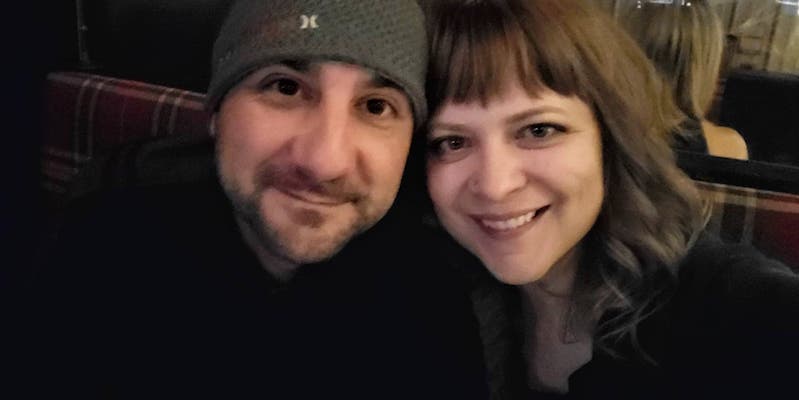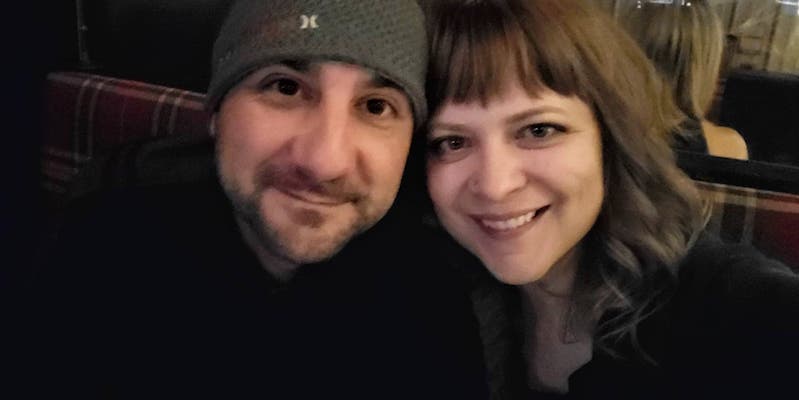 "We decided to work with Heather because we'd both been married before and wanted to make sure we didn't repeat any of our patterns from the past. Going through the process brought us closer together and helped us understand each others wants and needs better. It also showed us what the potential problems might be so we could make sure they didn't blow up in the future."
Update: We did the Relationship Check-Up process with Heather 3 years ago, after we'd been dating for about 18 months. We just celebrated our one year wedding anniversary, and we've never been happier!" ~ Chris & Mehgan
---
You might be thinking: "why relationship coaching and not couples therapy?"
Traditional couples therapy is where you show up and sit across from your therapist, hoping they'll be able to figure out What The 'F' is going on in your relationship and then tell you how to fix it.
It's usually booked by the hour and at your discretion, meaning you decide when and how often you want to go. At first that makes sense as it gives you a sense of control, but what actually happens is:
The appointments aren't really long enough
The sessions are over before you make any headway
You have to wait 2+ weeks before you can get in again
It's expensive and insurance doesn't really cover very much
You don't know how long it will take and you start losing hope
Because of that, your commitment to the process dwindles. Your sessions become fewer and further between, and you feel less optimistic about fixing things. On top of that you're now out the time and money you've spent so far.
(*The standard minimum billing rate for therapists in Alberta Canada is $200/hr with a standard "hour" being only 50 minutes.)
When you tally all that up, you're more behind and frustrated than when you started… at least that's what I hear from my clients. It's also what I've experienced as a practitioner, so I decided to do something about it, and that's how the Build Lasting Love Relationship Coaching Program came to be.
If you're curious and would like to learn more about this process and whether it's a fit for you, please book a complimentary consult and we can chat about it.