Strengthen your self-confidence, claim your worth, and prioritize your own happiness.
Learn how to get the results you desire.
The Rewilding Project is designed to help you fully embody your authentic self at a cellular level.
Personal Blueprint
The Personal Blueprint is a custom-tailored written summary that analyzes the health and quality of your relationship with yourself.
This deep-dive assessment (rooted in the work of Dr. John Gottman) reviews 22 key areas of your inner world, and provides you with the key areas to focus your attention so you get the results you want.
Your blueprint takes away the ambiguity and confusion that comes with doing deep work, and provides a measurable framework and map for how to proceed and track your progress.
Private Coaching
During your program, you will have a weekly private coaching session tailored exclusively to you.
These 60-minute sessions will support you in better understanding yourself and why you are the way you are. You will also discover the blind-spots and patterns blocking you from living the life, and having the love you truly desire.
As you gain this valuable knowledge, you will start to meet yourself with compassion and grace, healing those deep wounds in the process.
Support Between Sessions
When embarking on deep work like this, it is important you feel properly supported and partnered.
There's nothing worse than having a light-bulb moment or moment of self-doubt and not having a trusted and emotionally safe resource to share with.
Between your regularly scheduled coaching sessions, you will have access to connect with me throughout your rewilding journey.
Resource Library
There's a lot of information out there to help guide you through this type of work, knowing you have the right tools can make all the difference.
You will have access to my specially curated, constantly growing library of recommended resources designed to help you further expand your growth in the areas that are important to you.
Feel confident knowing that you're getting the right information from the right sources without wasting any of your precious time.
Are you ready to meet your RE-wilded self?
Discover
Jump-start your coaching with a comprehensive, science backed assessment that will help you discover why you are the way you are.
Breakthrough
Now that you understand why you are the way you are, you need to process through the life experiences that made you that way.
Heal
Meet yourself with compassion as you cut and heal the cords that are keeping you stuck in unhelpful patterns.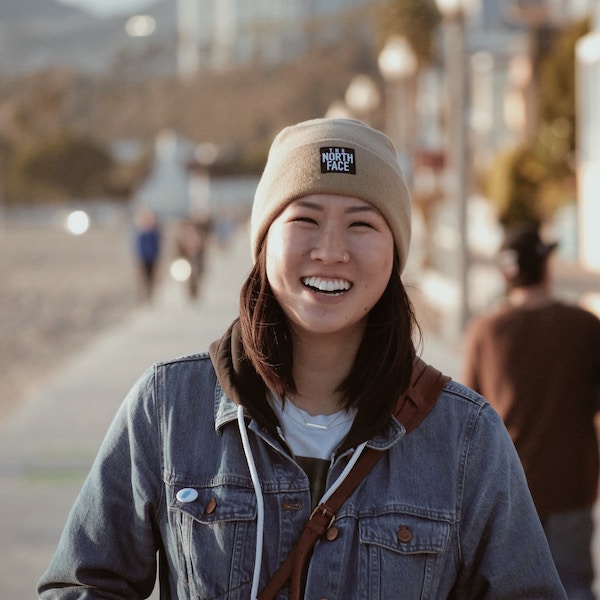 A better program with better outcomes.
Have you ever met a woman who is truly grounded in her power?
A woman who is confident in her value, and free enough to express herself? A woman who has no problem setting limits and asking for what she needs?
You might describe her as passionate and brave. There's a vibrancy about her – a sense of wisdom and mystery. She's definitely connected to her feminine… you might even say she's a little bit wild…
That's a woman who's done her inner-work.
That's a woman who has been re-wilded.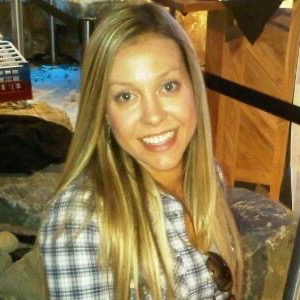 I learned more in a 2-hour conversation with Heather than I did during 2 years of therapy. She helped me finally understand what was really going on, which was quite different than what I thought I needed to focus on!

Alix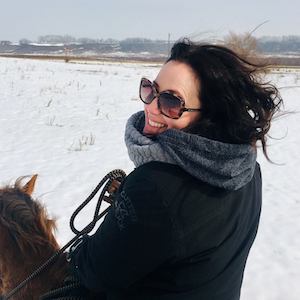 I love the structure Heather uses! She was able to quickly decode the unhelpful programming that was holding me back. The understanding I gained allows me to choose a different and happier path.

Jacquie

I have experienced incredible outcomes both personally and professionally as a result of my work with Heather. Getting to borrow her knowledge and way of thinking is my secret weapon to winning at life!

Lisa
What happens if you don't do the program:
It's pretty simple. You'll stay on the Groundhog Day merry-go-round of feeling less than satisfied, stuck in the wife/mother/job-title labels that have been assigned to you, and wondering if this is all there is…
What happens if you do the program:
There is nothing more powerful than a woman grounded in her truth, and something inside of you knows that. It's time to start listening to your heart, and doing things your way – on purpose, in flow, and feeling vibrantly alive.
The Rewilding Project is specifically designed to help you:
Take up allllllll your space
Set boundaries like a badass
Embody main-character-energy
Thrive in your life.
A soul-led life of freedom and ease, aligned with the true nature of your fierce and feminine heart is waiting for you. It's time to just step into that.
A rewilding participant, Monica Manuel, shares: "I am calmer, more organized, focused, and kinder to myself and others. The unexpected result is that my business is growing!"
If part of you is feeling unsure about whether you actually have what it takes to dig in and do the deep work to get you there, trust me, you can.
If a depressed corporate drop-out, striving to find fulfillment through people-pleasing and perfectionism can do it, so can YOU.
The Rewilding Project is calling, are you ready?