Build lasting love.
Learn 3 proven techniques that make relationships work.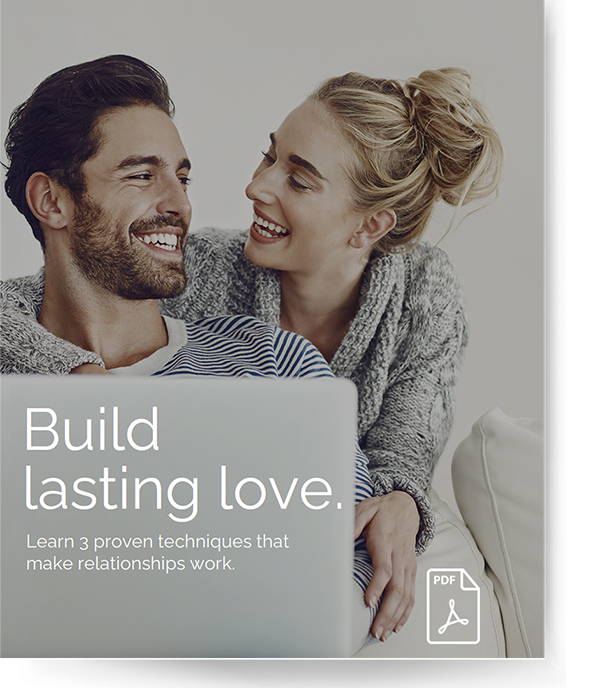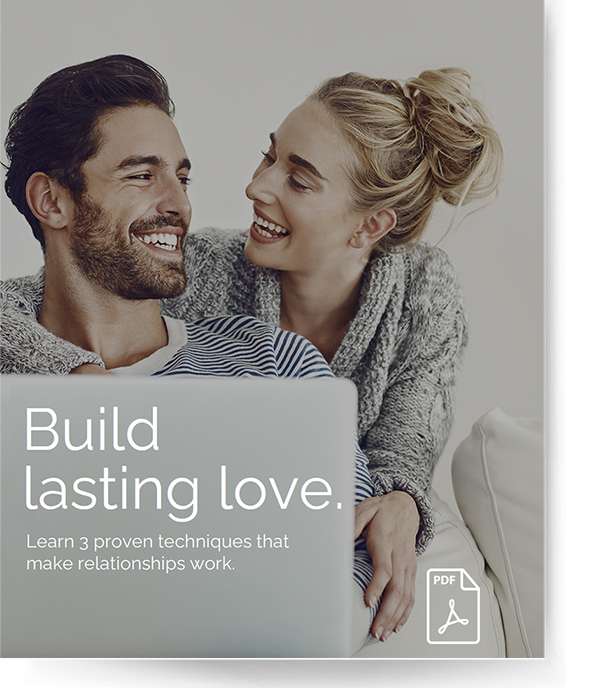 If you've landed on this page it's likely you're doing a lot of contemplating about your relationship… The question then becomes: if things stay the same as they are and nothing really changes, are you okay with that?
Same amount of connection & engagement.
Same amount of support & teamwork.
Same amount of fun & enjoyment.
Same amount of intimacy.
Same amount of love…
It's natural for relationships – especially the long-term ones – to hit some bumps along the way. The problem arises when those bumps aren't handled well… they can go from molehills to mountains pretty quick.
In fact, unresolved problems become a breeding ground for criticism and defensiveness – two of the main contributors to relationship breakdown according to relationship guru Dr. John Gottman.
Don't let the cycle of criticism and defensiveness kill your relationship. Download this guide now and start improving your relationship today!
---