Break the patterns, beat the programming and start living the life you're meant for.
Embody your authentic self at a cellular level.
Be grounded in your power.
Be confident in your value.
Be free to express yourself.
The Rewilding Project is a multifaceted group coaching program that will effectively support and guide you through your healing journey.
Personal Blueprint
A customized, deep-dive, personal assessment (rooted in the work of Dr. John Gottman) that provides a comprehensive understanding of why you are the way you are.
This becomes your rewilding blueprint for the program as you improve your overall relationship with yourself.
Live Group Calls
Eighteen 2-hour live calls, regularly scheduled throughout the program, provide a combination of accountability, connection, education, coaching.
This is where the majority of the heavy lifting happens, all while you're connecting with other badass women in your class.
Saturday Sessions
These 6-hour virtual sessions provide an opportunity to more deeply explore the work. Bringing together traditional personal development processes and somatic experiences, this is where the corner stones of the program get anchored.
Private Coaching
To maximize the effectiveness of the program, you have 10 private coaching sessions to use throughout the program. This is an opportunity for you to have expert support while you focus on exactly what matters to you.
Lively Group Chat
A specially curated, constantly growing, library of multiple types of resources (podcasts, videos, articles, etc.) designed to help you further expand your growth in the areas that are important to you.
Resource Library
A specially curated, constantly growing, library of multiple types of resources (podcasts, videos, articles, etc.) designed to help you further expand your growth in the areas that are important to you.
The Rewilding Project Community
Part of the dream for this program is to foster connections between likeminded women from all over the world. Once you've completed the program you will have the opportunity to connect to the larger community of women that have also completed the program.

The Rewilding Project is calling… are you ready?
Rekindle & Renew
Dive deep and find the wild and unfettered version of yourself – the original YOU before 'life' happened – and set her free.
Rediscover & Reclaim
Break the patterns and programming created by your past and adopted roles, and start creating a life that works for you.
Re-create & Release
Practice the new skills you need (like setting boundaries and saying no) so you can live freely and authentically as YOU.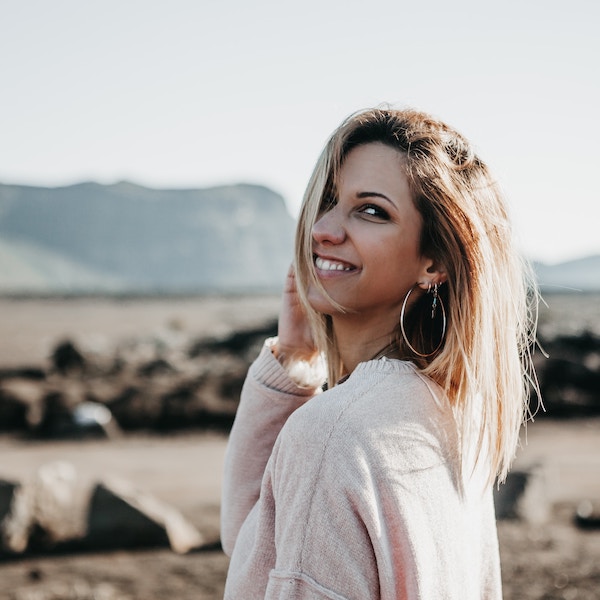 A better program with better outcomes.
Have you ever met a woman who is truly grounded in her power?
A woman who is confident in her value, and free enough to express herself? A woman who has no problem setting limits and asking for what she needs?
You might describe her as passionate and brave. There's a vibrancy about her – a sense of wisdom and mystery. She's definitely connected to her feminine… you might even say she's a little bit wild…
That's a woman who's done her inner-work.
That's a woman who has been re-wilded.

This program literally changed my life. I've done other programs before, but The Rewilding Project helped me see how I was getting in my own way.

Danielle

The Rewilding Project helped me see blind spots so I could understand myself in a way I never had access to before. Now I'm a better everything, including better self!

Mehgan

The Personal Blueprint helped me understand why I am the way I am. It was very empowering to understand what I needed to do to get the results I want!

Tiniko
Why The Rewilding Project is different:
This is a specially designed, small group coaching program (classes are limited to 6) where you will discover, work through, and heal the roots of things like:
Perfectionism & People-Pleasing
Self-abandonment & self-rejection
Destructive habits & self-sabotage
Chronic nervous system disregulation
Unhealthy relationship patterns
Low self-esteem and self-worth
Emotional bypassing
Lack of purpose
The program takes place over the course of 10-months ensuring you have all the time you need to really dig in and get to the source of what's creating the less than satisfactory results in your life. It will help you rediscover and reclaim who you truly are – your authentic self – before all the experiences that taught you to hide and repress pieces of yourself.
This strategic combination of education, experiences, and exercises that will guide you and support you on the journey of self-discovery and healing. Plus, you get to connect with likeminded women and share in the richness and wisdom that working collectively can create.
It's an experience like nothing else!
A rewilded participant, Monica Manuel, shares: "I am calmer, more organized, focused, and kinder to myself and others. The unexpected result is that my business is growing!"
If part of you is feeling unsure about whether you actually have what it takes to dig in and do the deep work to get you there, trust me, you can.
If a depressed corporate drop-out, striving to find fulfillment through people-pleasing and perfectionism can do it, so can YOU.
The Rewilding Project is calling, are you ready?